Home
Welcome to the website for the Earth Pathways Diary and Calendar!
Drum roll, clarion-call, and deep breath in readiness for the ooohs and aaahs of delight that will follow …..
We are very proud and excited to reveal our 2019 cover image!! Ta da!!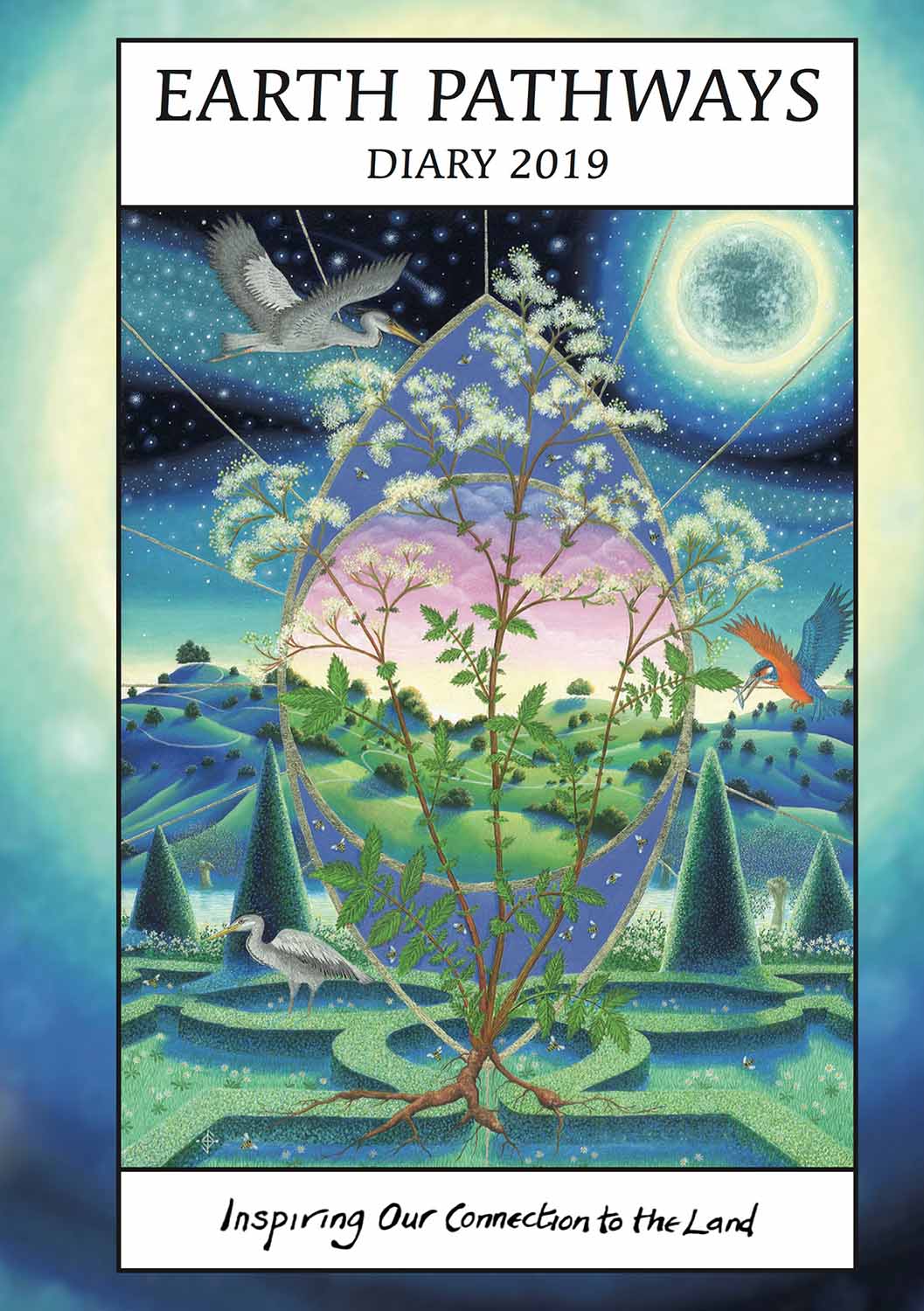 Fabulous artist Fiona Owen is responsible for this exquisite image named 'Meadowsweet'. She is an Earth Pathways Diary & Calendar regular contributor and we are so honoured to feature her work on the fronts of our products next year. Look out for details of an exhibition of her paintings in our Beltane newsletter but in the meantime check out her fabulous work at www.weedsintheheart.org.uk
The 2019 diary and calendar are being finalised and will be heading to the printer soon! The Early Bird offer has now finished and thank you to all those folk who secured an Early Bird deal with us; as soon as we receive our goodies from the printer, which we anticipate to be July 2018, we will package them up and post them on their way – of course it's totally up to you whether you choose to look through them when they arrive or wait until the 1st of January 2019!
We are now investigating an online 'shopping cart' so that when you buy from us online in the future, you will be able to add a different number of each product directly into your virtual shopping trolley before finally buying which we think will streamline the purchasing process. Come back in the Summer to order your 2019 products and see our exciting new cart!!