Home
Welcome to the website for the Earth Pathways Diary and Calendar!
Welcome friends and visitors – we encourage you to grab a cuppa, put your feet up and browse through some of our pages. There are still a few rough edges and unfinished corners here, however, we are a work in progress and the site is being updated regularly. Should you need to contact us about anything please don't hesitate to get in touch.
Drum roll, clarion-call, and deep breath in readiness for the ooohs and aaahs of delight that will follow …..
We are very proud and excited to reveal our 2019 cover image!! Ta da!!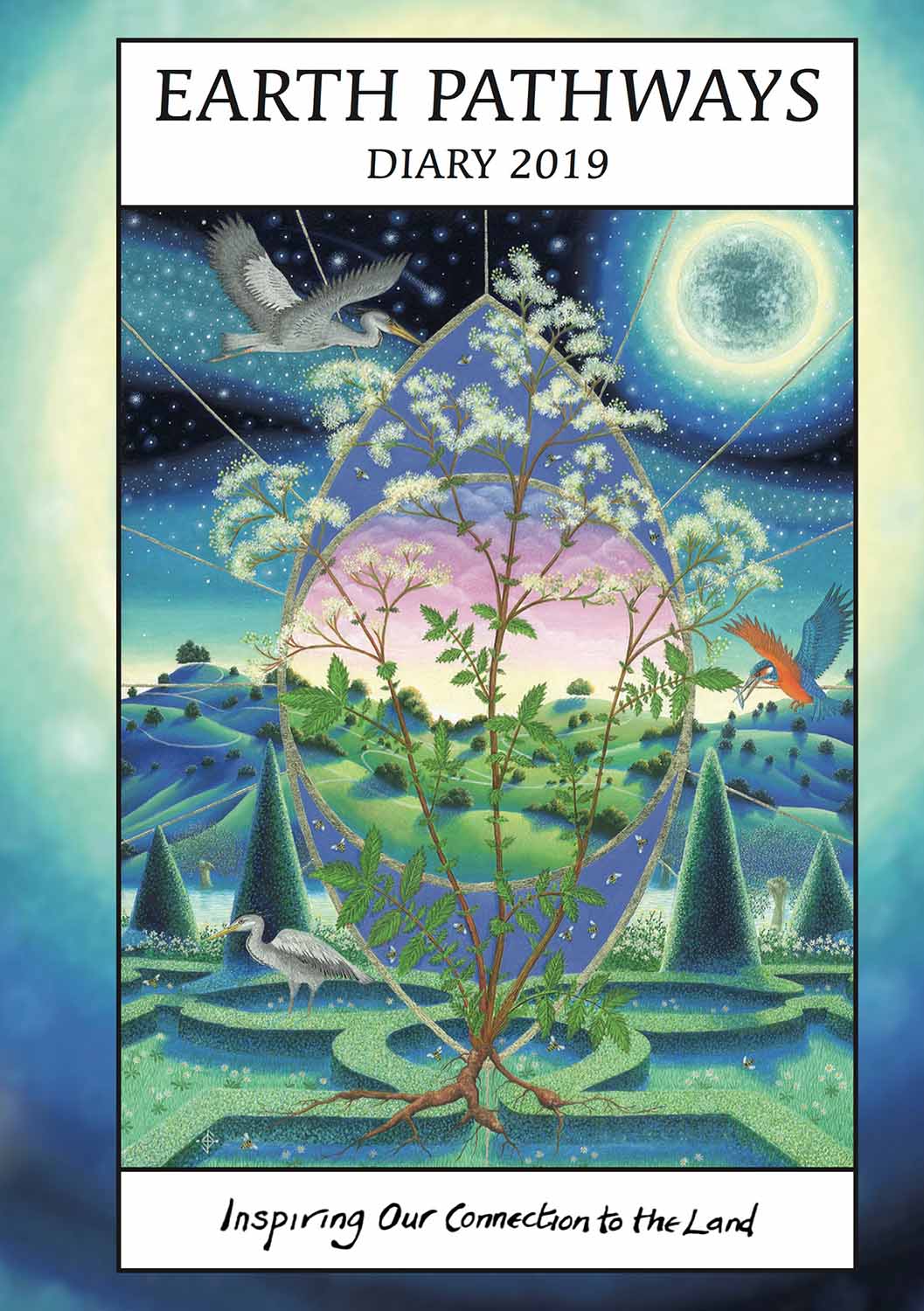 Fabulous artist Fiona Owen is responsible for this jaw-droppingly exquisite image named 'Meadowsweet'. She is an Earth Pathways Diary and Calendar regular contributor and we are so honoured to feature her work on the fronts of our products next year. Look out for details of an exhibition of her paintings in our Beltane newsletter but in the meantime check out her fabulous work at www.weedsintheheart.org.uk
The 2019 diary and calendar are still in production, however if you are as keen as mustard to secure yourself one (or both) of these beauties at a discounted rate, then mark April the 3rd as a day for action because that's when we will be starting the Early Bird Offer for those of you keen to save a few pennies and ensure that your own Earth Pathways goodies get delivered directly to your door in the summer of 2018, fresh from the printers and newly born into the world! Come back in early April to learn more about our Early Bird scheme; or why not sign up to our regular e-newsletter which will bring Earth Pathways news and offers directly to your email inbox.
---
* The PayPal pixies have been tinkering on our behalf so that you wonderful people can buy directly from us. We are able to keep our vision, dream and actual products sustainable when you choose to purchase directly from us – thank you!